#1 Heating Service & AC Repair in Valparaiso, IN with Over 250 5-star Reviews
Home of the Brightest Craftsmanship for HVAC, and Electrical
For Your Total Comfort and Peace of Mind

There is a world of difference between a cold home and a cozy home. From heating upgrades to emergency heating repair, we do everything to keep your home toasty warm, season after season.

When summer is in full swing, few things matter more than reliable cooling. Whether you have central air or a ductless system, we'll help you beat the heat without breaking a sweat.

When something goes down the drain, you never want to see it again—period. Using the proper equipment, our plumbers will reliably clean your drains to improve your plumbing and keep everything flowing smoothly.

In a perfect world, your HVAC equipment would work for years without fail. But in reality, the performance and longevity of your equipment depend on seasonal maintenance. With our All-Star Service Plan, we make it easier than ever to protect your heating, cooling, electrical and plumbing systems under one affordable agreement.

Slide
Because You Deserve Exceptional
Comfort is more than just a feeling. It's an experience that impacts how you perceive your home for both the short term and the long term. At All-Star Service, we help customers feel right at home with our heating, cooling, plumbing and electrical solutions. Whether you need immediate service to correct an issue or you wish to upgrade your comfort with leading technology, we have the experience and the drive to serve you best. We send only the most skilled and friendly craftspeople to serve your home and are committed to earning our "All-Star" stripes each and every day.

Slide
WHERE SATISFACTION IS WRITTEN IN THE STARS
We Go the Distance to Earn Stellar Reviews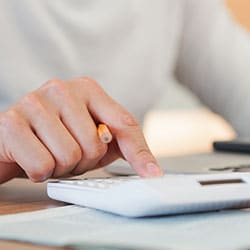 OUR FEEL-GOOD FINANCING OPTIONS
Upgrade Your Comfort Without Breaking the Bank
Stay in the Know With Our Service Pros
How Often Should Furnace Cycle in Winter?
How Often Should Furnace Cycle in Winter?
When winter comes to Indiana, the temperature can drop to shocking levels. If your heating system doesn't work correctly, it can't heat your home adequately and could break down completely....
Introducing Our New All-Star Brand & Website!
Introducing Our New All-Star Brand & Website!
We've Aimed for the Stars to Better Serve You Boy, is 2021 looking bright! Formerly known as Total Comfort NWI, we are proud to now serve our customers as All-Star Service.  This...
Contact the All-Star Crew Today