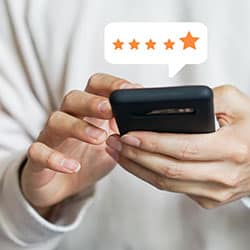 See what your neighbors had to say about their All-Star experience.
It's What Our Customers Called Us — So We Kept the Name
It's true what they say: Success doesn't happen overnight. For us, it required years of learning and understanding what we didn't want before we could achieve what we did want from our American Dream.
More than a decade ago, owner Pete Katschke was a driven craftsman looking for a place to work that shared his values for dedicated, quality-centric service.
He didn't have any luck.
After interviewing with several potential employers, Pete couldn't find the kind of company that fit his vision. That's when he knew he had to create his own.
In March 2010, Pete founded Total Comfort NWI and made his first service visit as a business owner. Fast forward to December 2015 when Pete purchased the assets of Thorn Heating & Cooling to further expand his service area. It didn't take long for customers to catch on that Pete and his team were doing things differently than other companies in the area. Inevitably, customers began calling Total Comfort asking for generators, plumbing and other services that the company didn't offer. Pete knew he couldn't venture into other services with the manpower he had, so he started to grow. In 2018, he began searching for land to build a training facility, office and shop.
An All-Star Service Is Born
Though Total Comfort NWI had become a recognized name in Northwest Indiana, it didn't carry the brand promise Pete wanted. He thought long and hard about what his new brand should be—and that's when he recalled a phrase the often heard from customers:
"You guys are All-Stars!"
And that's how the All-Star brand came to be.
We officially rebranded on Jan, 1, 2021, and have been thanking our lucky stars ever since. We took everything that customers knew and loved about Total Comfort and put it in the new brand to communicate the brand promise that was always within us. In addition, we acquired other companies and expanded our team to transition from an HVAC company to a one-stop comfort provider offering everything from heating and cooling to electric and plumbing. Now, when customers ask us if we do this or that, we can give them a confident, "Yes, you bet!"
Why Choose Us Over the Rest?
We want to keep this section short because talk is cheap. Any company can say they're the best and the one that deserves your business. That's why we spend less time talking and more time showing.
Here are just some of the things you'll actually see when you work with us:
Prompt arrival times
Full respect for your home and property
Transparent service and upfront pricing
Top-notch service professionals. Through our training process, our technicians learn more in one week than they learn in two years at trade school. (Sound like a stretch? Go ahead and ask them!)
24/7 emergency services
Reliable products from leading manufacturers. If it isn't good enough for our homes, it isn't good enough for yours!
Demand More From Your Service Provider—And Find It With All-Star
We weren't willing to settle and work for a mediocre company. That's why we decided to take the risk and start our own.
As a paying customer, you shouldn't have to settle either. We began our company with the belief that people were being shortchanged by their service providers. We made a vow over 10 years ago to do things very differently—and we've been honoring that vow ever since.
To learn more about our All-Star crew and discover the difference for yourself, contact us online or give us a call at [phone].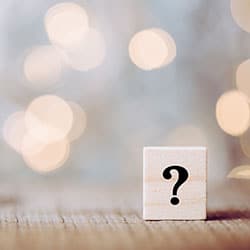 Get Your Questions Answered
About our products, services—the whole nine yards!