TOTAL COMFORT & THE AMERICAN DREAM: A LETTER FROM PETE KATSCHKE
How would you define an American Dream? Both America and dreams are living things; both grow and evolve with time, suiting needs that constantly change.
Our dream began in the Spring of 2010 in a nine by eight foot storage unit. It was just enough room for some tools and common parts, but something happened. A dream began to take shape in that dark unit, an American Dream. At that time the Heating, Ventilation, and Air Conditioning industry (or HVAC) was tough with companies failing regularly. Working initially with no more than a strong technical skill, an old pickup truck, and a refusal to quit, the next five years flew by. It was slow at first, but we studied what America's best companies do and used some of those blocks to build our own. We grew out of that unit, a larger one, a small shop, and a larger shop in that time. I was on call for nearly six years straight with no vacation. Once, my family and I were going out of town for a funeral and had to turn around so I could perform a service call. When entrepreneurs today say rise and grind, I know what they mean.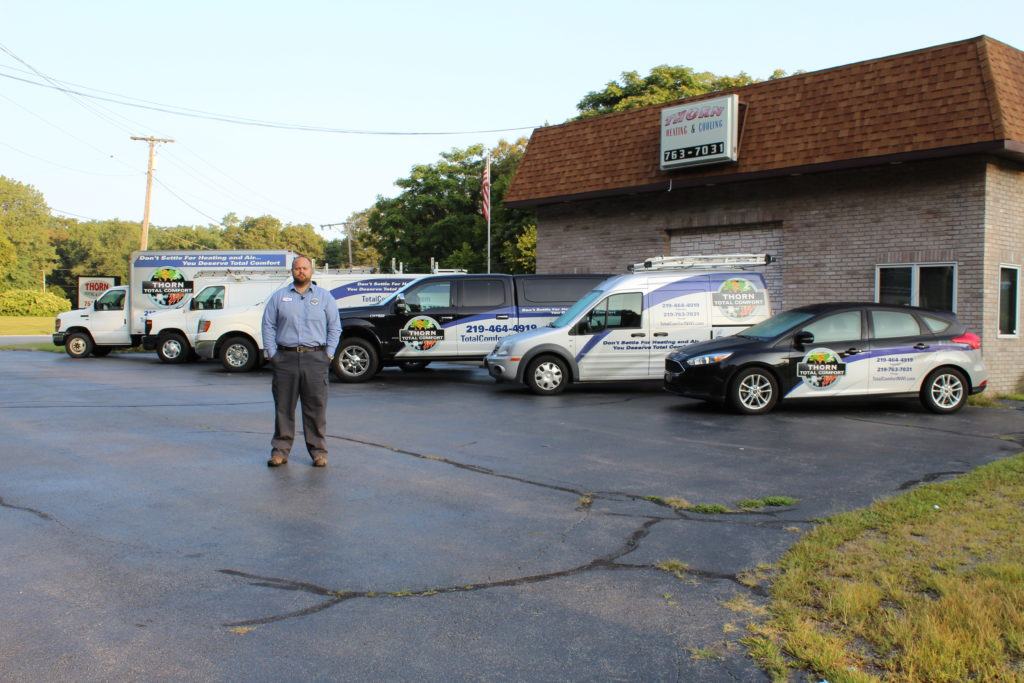 Today, our HVAC company has a dedicated office staff anchored by General manager Christy. We also have skilled installers and service technicians as well as the next generation in training. Our professional Comfort Consultant will make sure your new comfort system meets your needs and budget. I get to enjoy all of it. I still take a call rotation for service, install an occasional furnace, and consult a customer on their needs. I get to do all of the things I love and am good at. This is my American Dream.
I achieve great personal satisfaction when you consider me not just a service company but your friend. To me, that pays the highest compliment for my services, and my actions every day are to continually deliver on the high expectations I set for myself and your home. I have been blessed with great customers who have allowed me the privilege of servicing their homes.
Special thanks to my wife Christy who held on through those earlier years. My daughter whose bedroom was also my first office for accompanying me to meet suppliers and was always a good girl. My customers have been absolutely fantastic. And God whom I met in the storm of it all and who continues to amaze me.
Peter Katschke – Owner
Do you need a furnace repair service or installation? The HVAC contractors at All-Star can handle your air conditioner repair, furnace repair, or any other HVAC service you need. Contact us today!